Connect with your partners by MS Teams meeting within seconds
Try it from Zendesk Marketplace
Main features
Generate MS Teams
meeting link in one click
Decrease your ticket
resolution time
Join Teams meeting
from Zendesk directly
Improve your
productivity
Simplify
communication with
a requester
One-click and Teams
meeting organized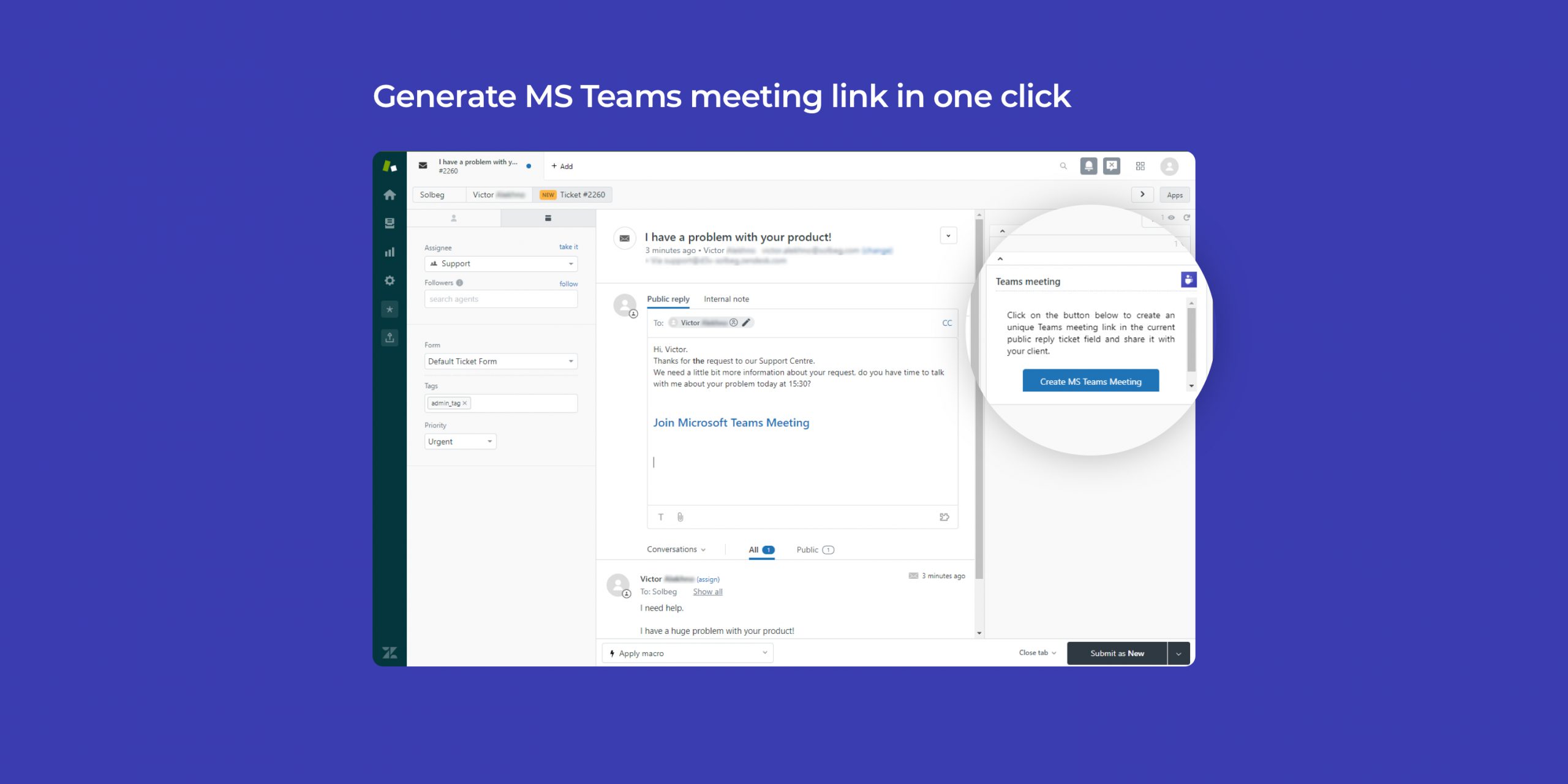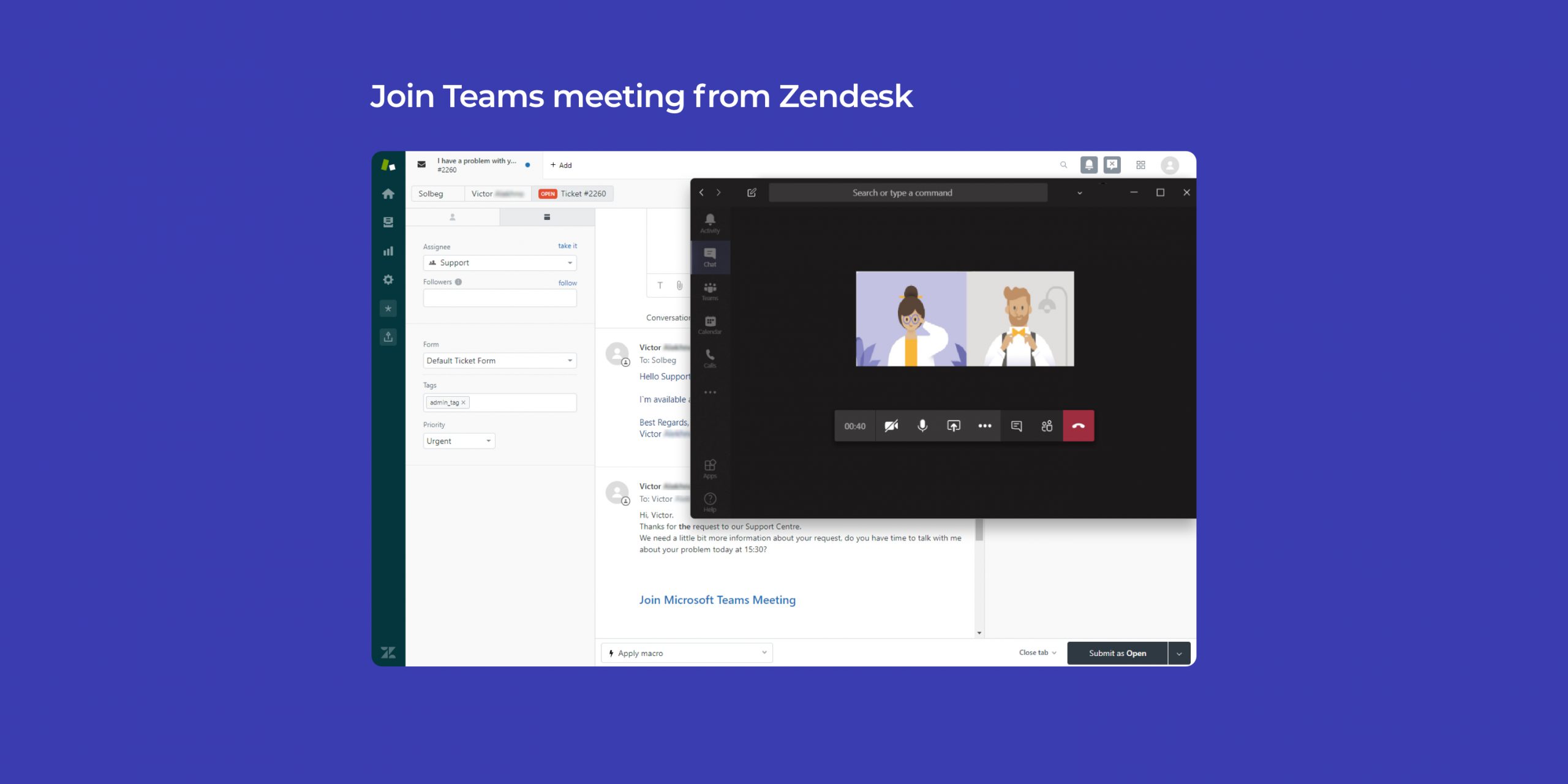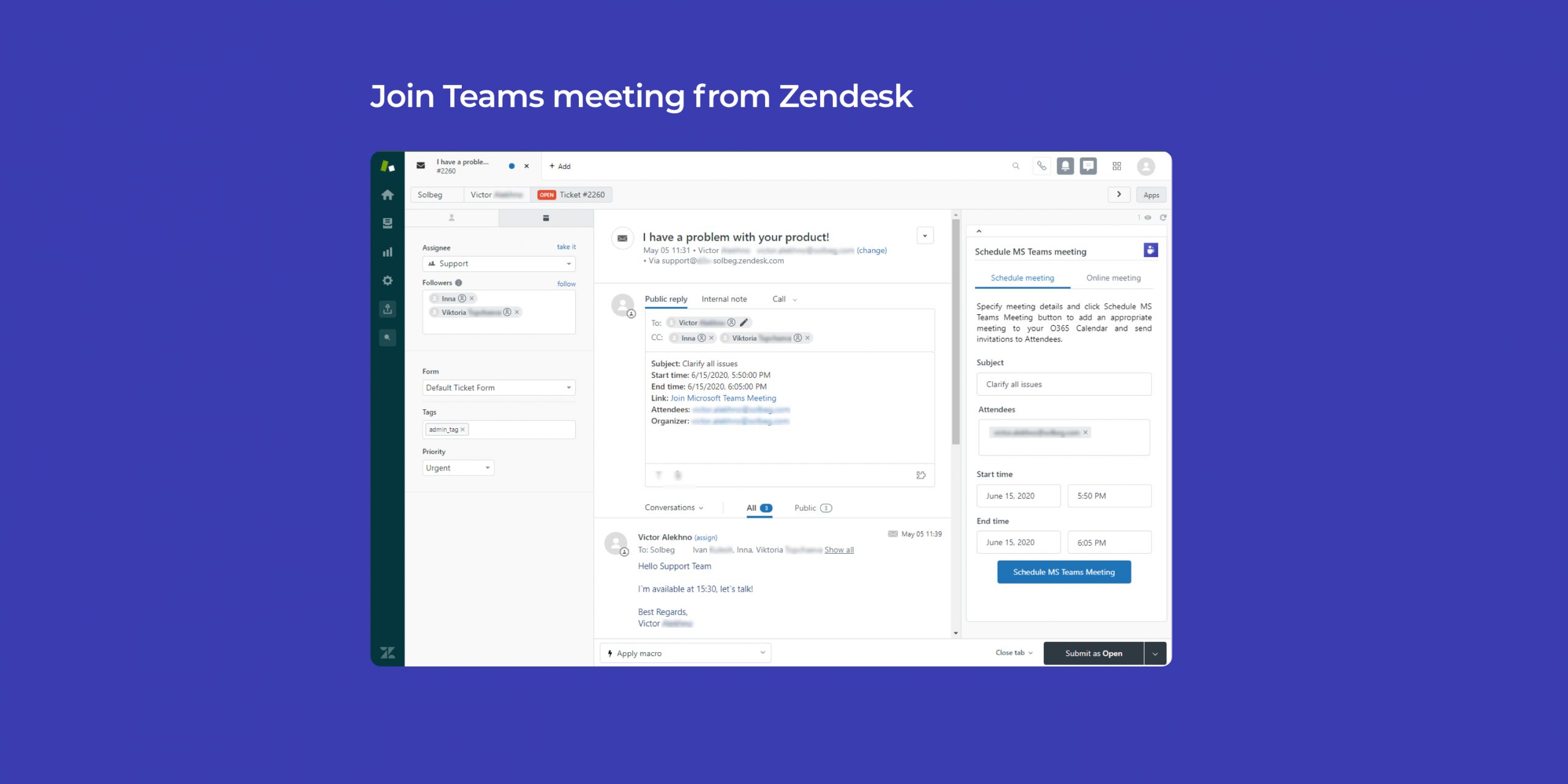 If you use Zendesk and have MS Teams account, our app will help you create the Teams meeting link in your ticket easily and share it with the requester. Thus, you can create a unique link in one click for face to face discussion.
After installing MS Teams meeting extension open your Zendesk ticket
In the right-side APP bar you need to select the installed extension, open it and authorize in your MS Teams account by clicking Login to MS Teams account.
For the first time, you will get on MS Teams authorization page and after the successful authentification, this window will be closed.
If you have already logged into O365 account in your browser, the authorization could be proceed automatically.
After successful authorization, you will see the button Create MS Teams Meeting on the APP panel. Click this button to generate a unique link for Teams Meeting with your ticket requester.
Please, specify a convenient time for the Team Meeting with your partner in the reply message.
After the time on both sides is agreed, the meeting participants can join Teams meeting following the created link.
Use all available functionality of MS Teams app to discuss the open questions.
Are you interested in developing a similar solution for Zendesk?