Yggdrasil is a minimalistic and customizable theme for Zendesk Guide. It's ideally suited for organization of content in the Help Center.
Theme features
Multilevel
catalog
Disclosure of the
section's contents in
boxes with a visual
list of articles
Displaying the catalog
on all pages
Supports multilevel
subsections.
Suitable for large and
detailed knowledge
bases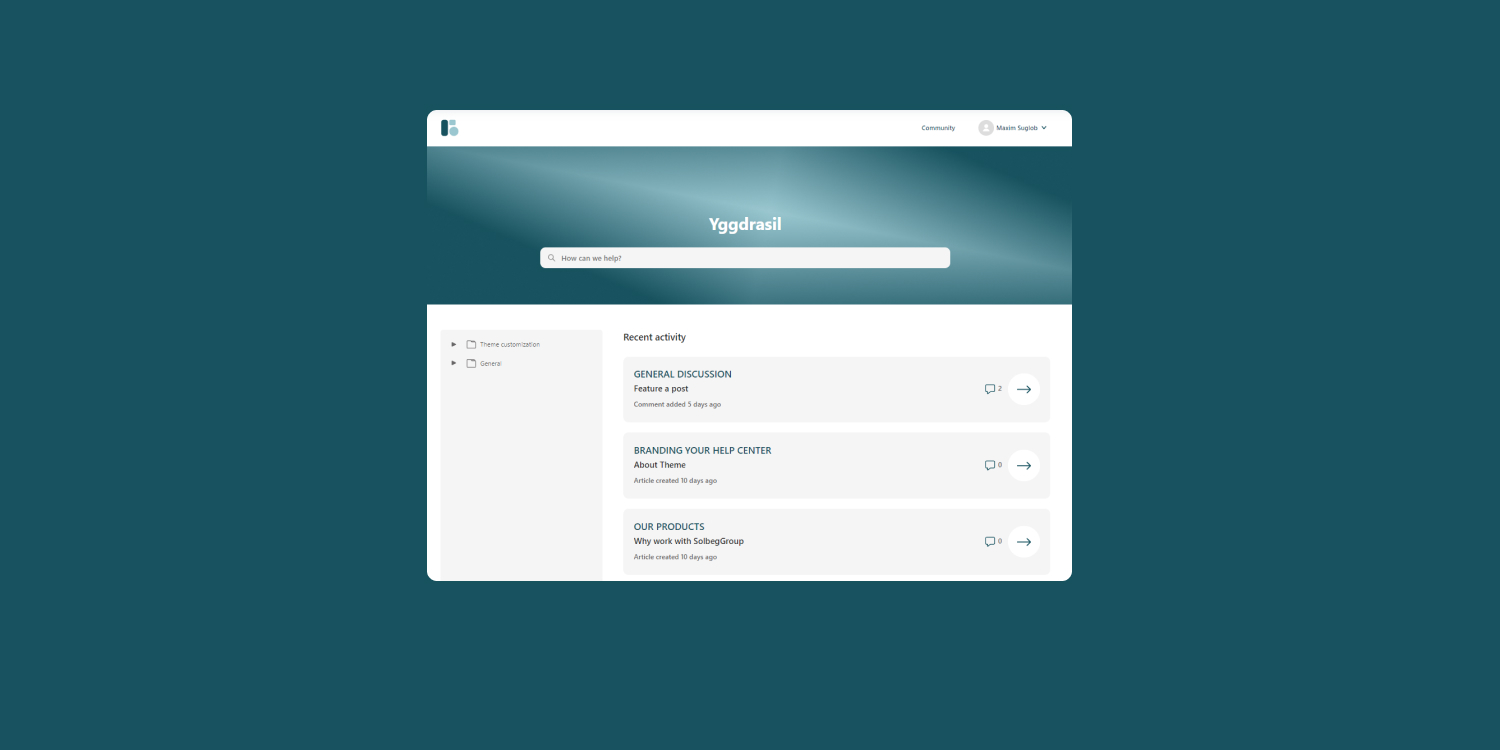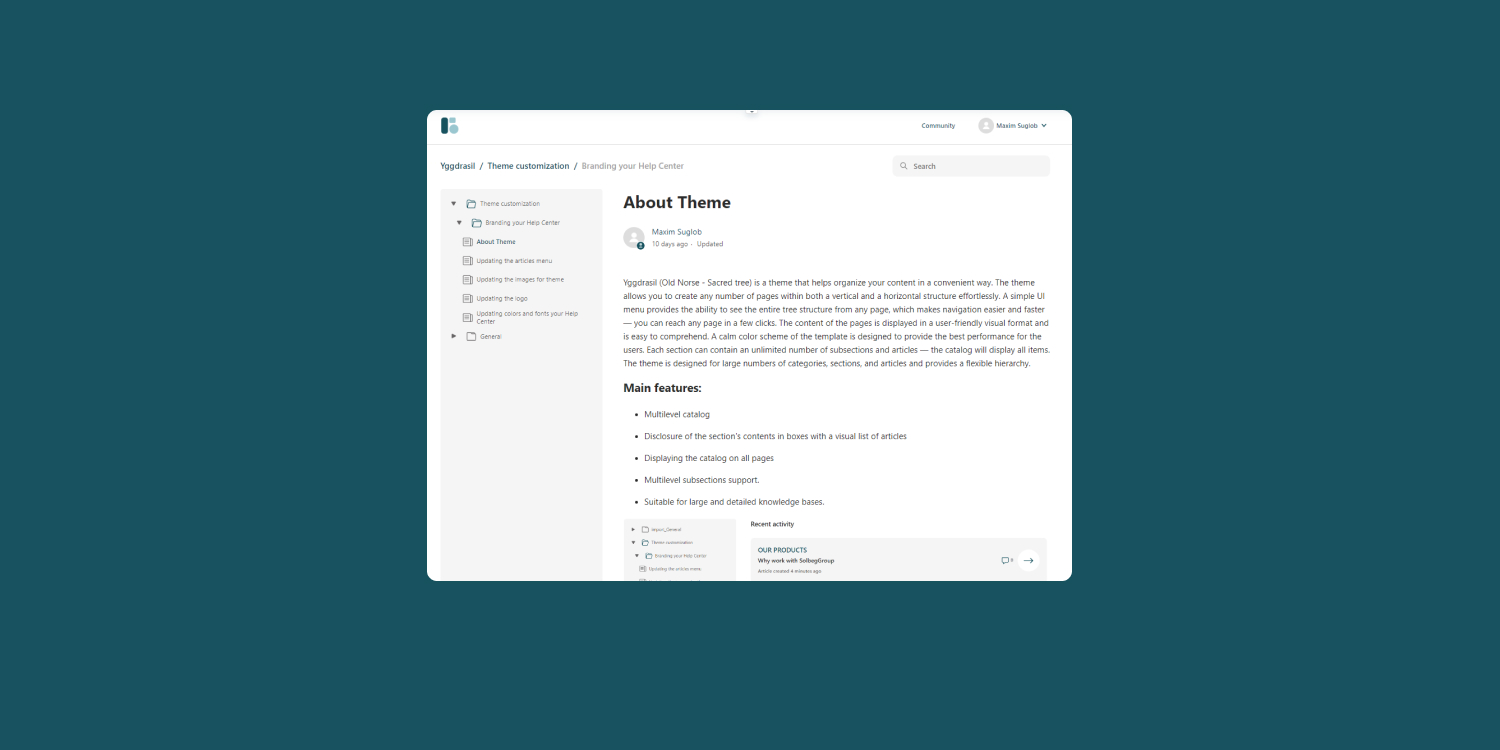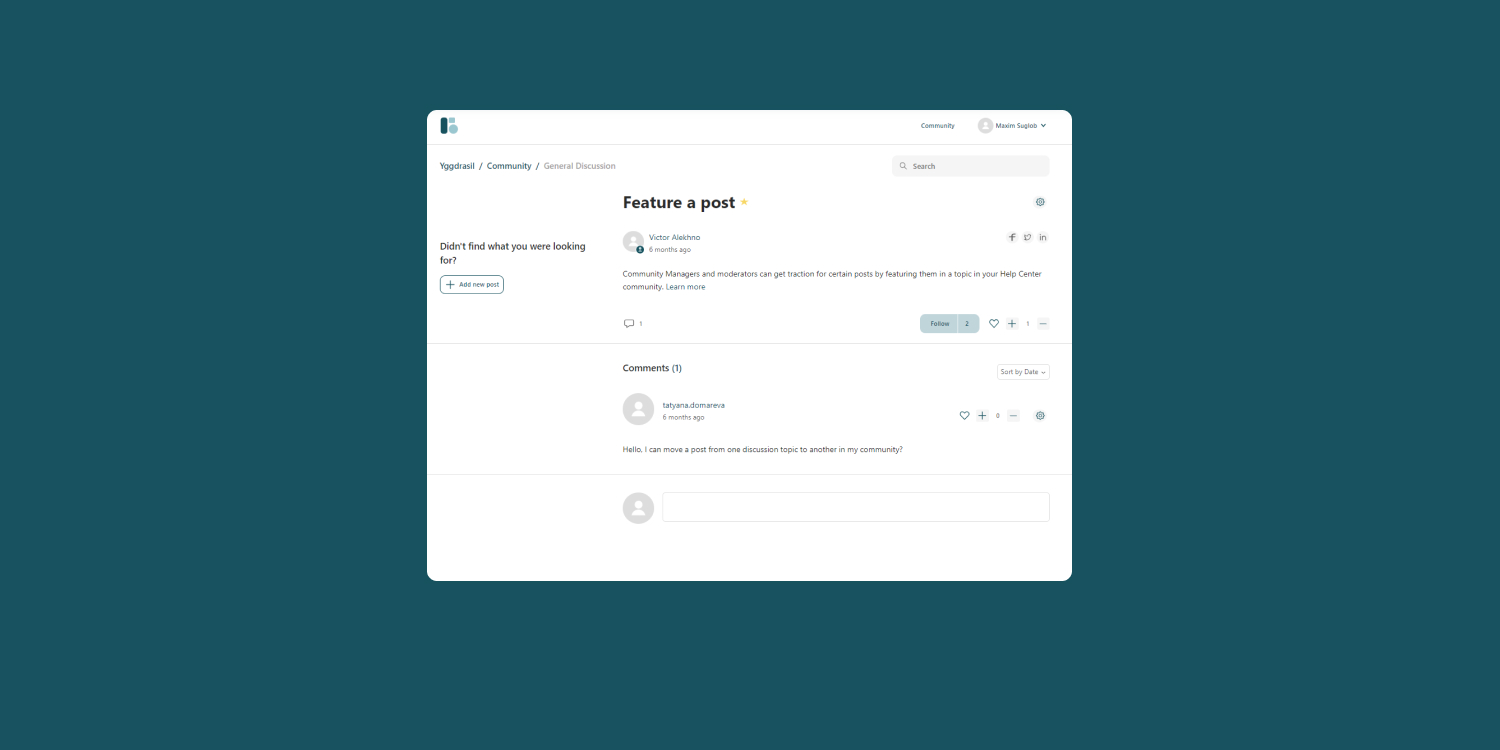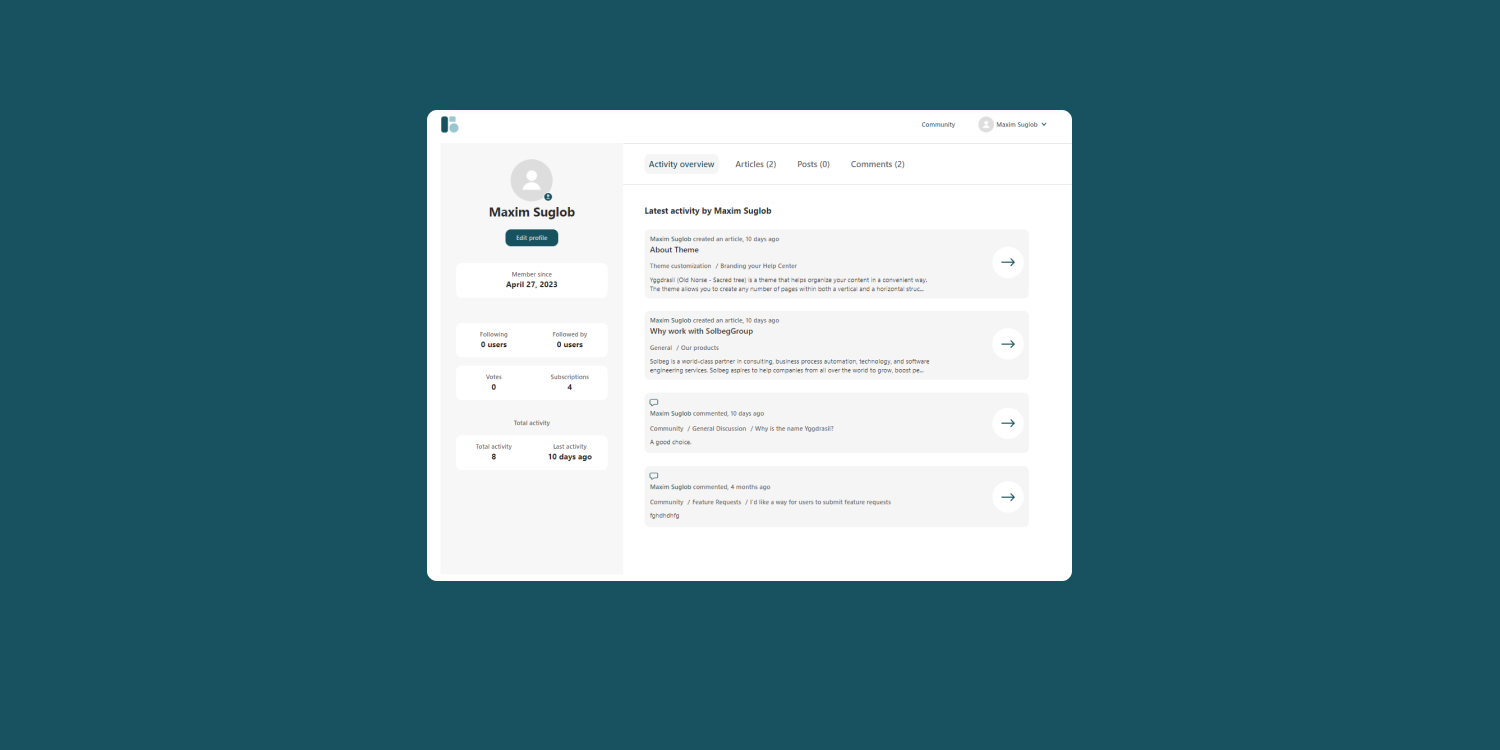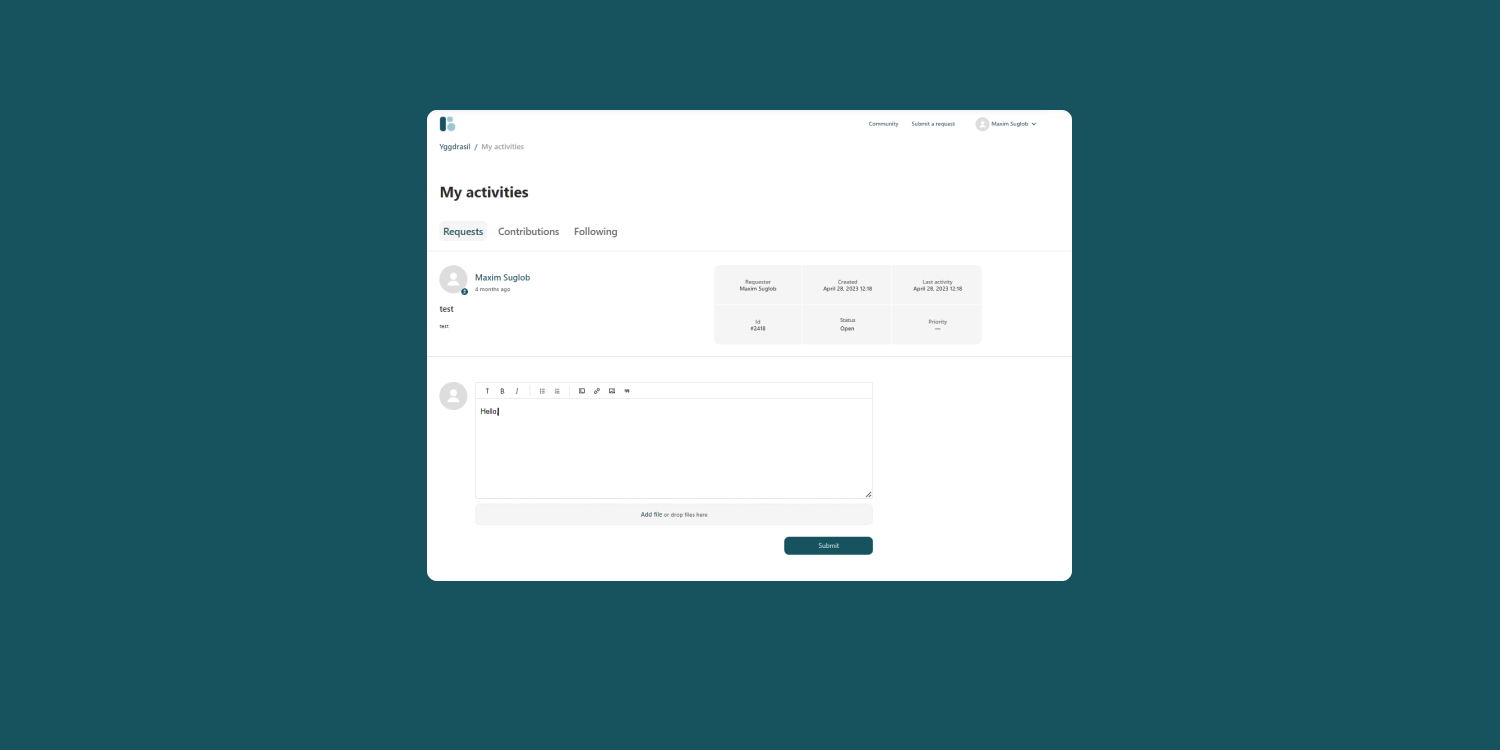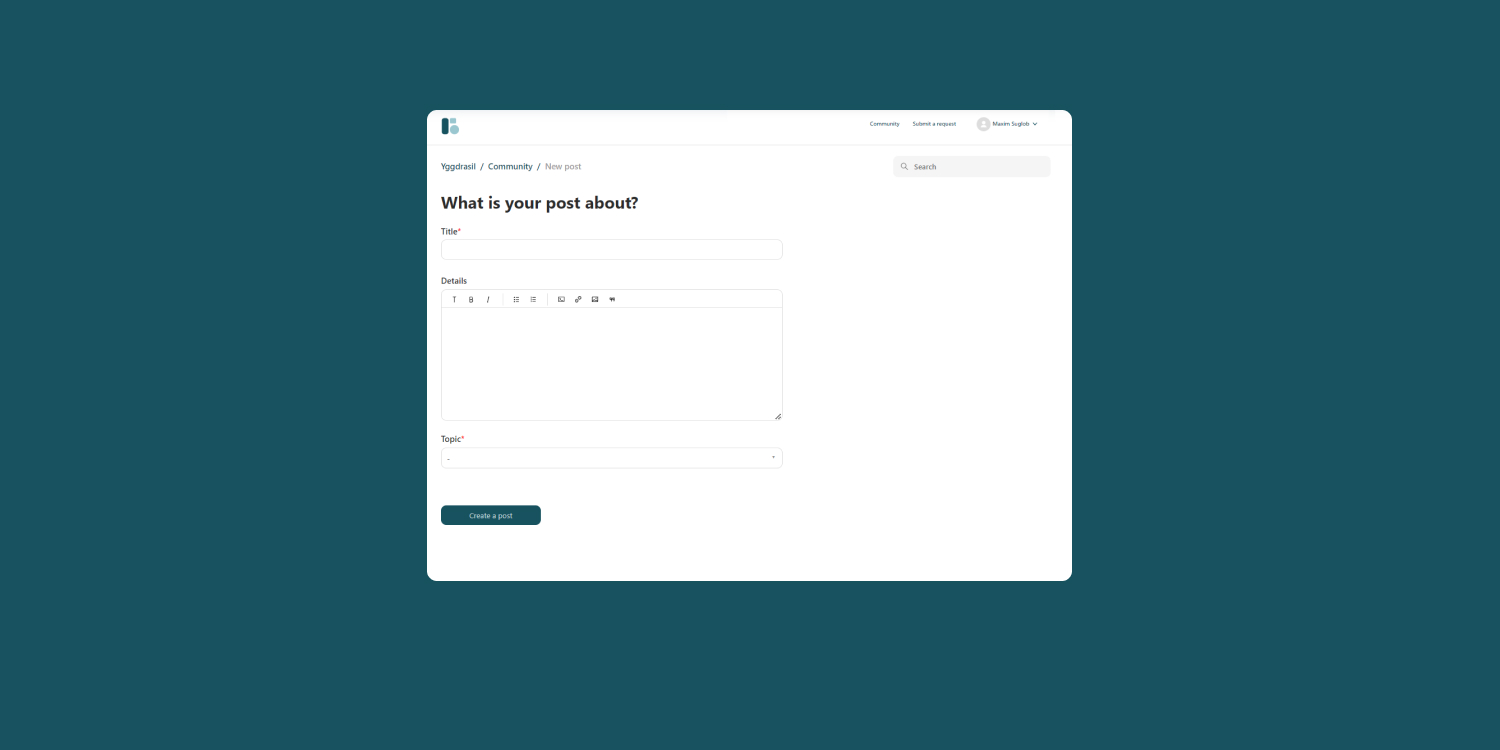 Setting options:
Manage and moderate your public content, control spam, and configure notifications.
Add user profiles to your Help Center
Manage security to your Help Center.
Change the default sorting for comments.
Create integrations which you need.
Allow your agents to submit requests through forms and manage them in your activities.
Manage your article verification rules and update knowledge base content.
Enable multiple languages for your Help Center and customize your Help Center's name.
Manage your help center search results.
Add community features to your Help Center.
Customize theme:
You can customize styles and designs to reflect your identity. Adapt your logo, colors, fonts, images, icons, article and section page elements without code editor.
Update & Support:
We are available to help answer your questions about this theme and provide an optimal solution for create a custom theme.
Are you interested in developing a similar solution for Zendesk?